1. OPG KaVo OP 3D panoramic X-ray unit
Type: OP 3D
Manufacturer: KaVo Dental GmbH, 88400 Biberach Germany
Year of construction: 2020
Purchase date according to invoice: 14/09/2020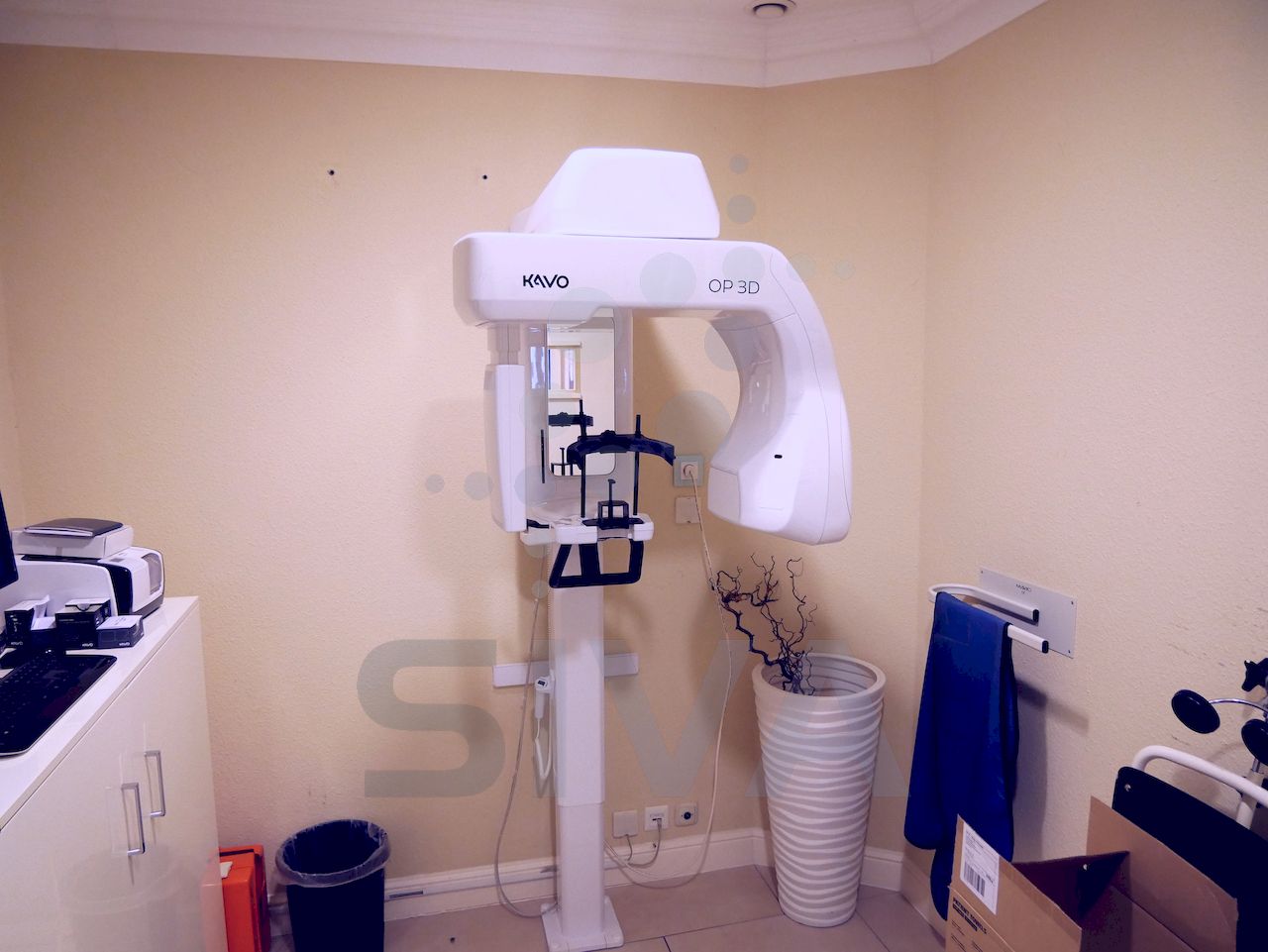 Technical data
Image detector: CMOS
Image voxel size: 80-400 ?m
Tube voltage: 95 kV
Tube current: 2-12.5 mA
Scan time: 10-20 s
Volume sizes (H x Ø): 5 x 5, 6 x 9, 9 x 11
Included:
Wortmann Terra X-ray PC incl. mouse and keyboard
Eizo RadiForce MX216 diagnostic monitor
Test specimen 2D
Test specimen 3D
2. KaVo Dexis Scan eXam One image plate scanner X-ray scanner digital X-ray
Manufacturer: KaVo / EH Germany GmbH (DEXIS), Germany
Country of manufacture: Finland
Year of manufacture: 08/2020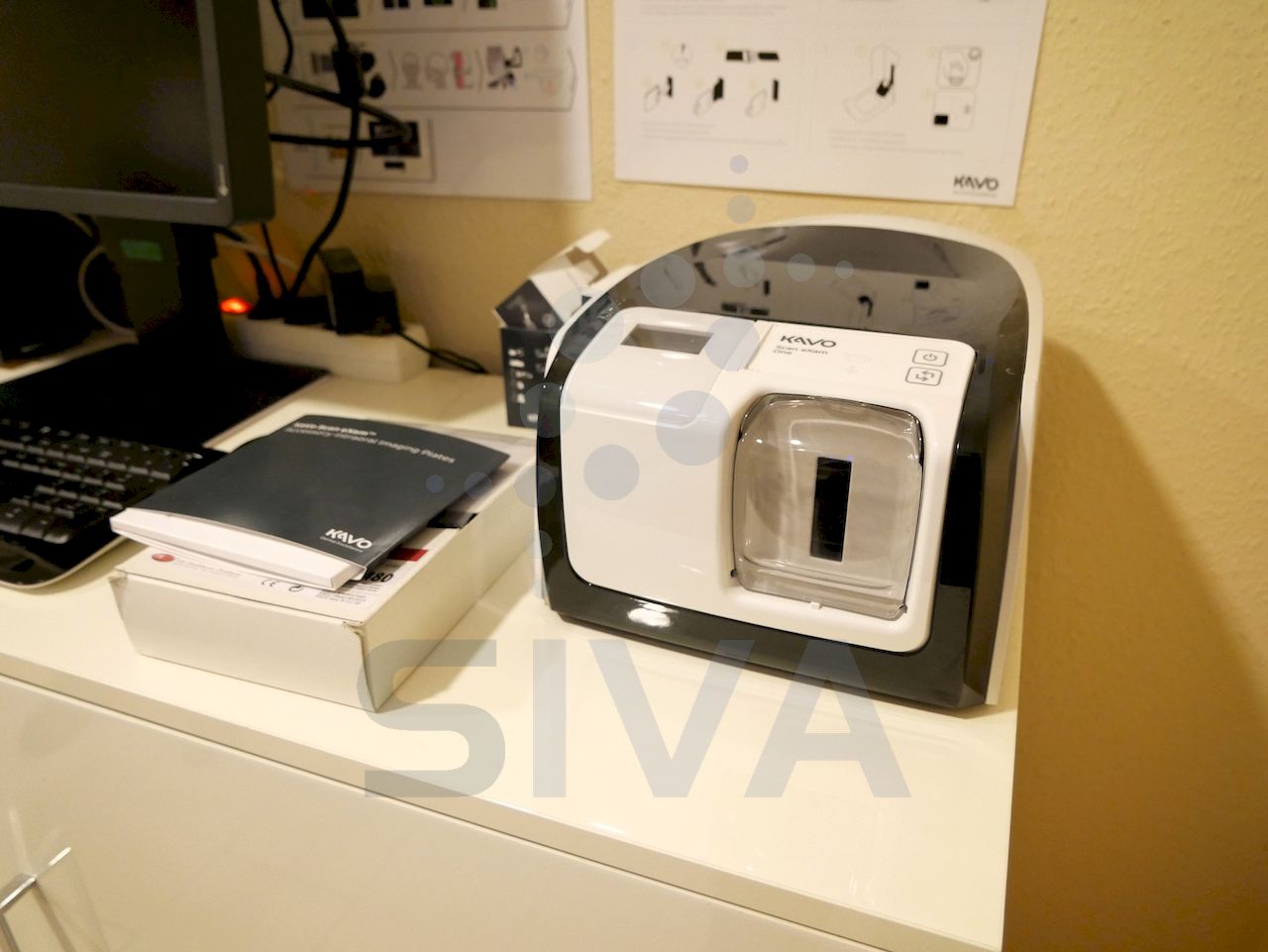 Image plate scanner with front operation. Display of patient name and recording station ID on the display. Flexible and reusable imaging plates enable a simple and fast workflow. The entire process, from reading out the image to displaying it on the screen, takes just seconds. The system can be operated in normal daylight.
Technical data
Technology: reusable imaging plates
1 slot for image plates size 0 – 3
Pixel size: 30 µm/60 µm (selectable)
Scan resolution: 17 lp/mm
Bit depth: 16 bit
Connection: Network RJ45
Dimensions: 23.3 x 32.8 x 16.8 cm (LWH)
Weight : 4 kg
Are you interested in the object? Then call us right away: +49 (0) 7275 9898780, or write to us using the contact form. Are you interested in payment by instalments or leasing? We will be happy to put you in contact with our partner banks and leasing companies.