Type: MyRay Hyperion X5 Air
Manufacturer: Cefla SC, Italy
Year of manufacture: 07/2015
Very good condition, fully functional, in use until discontinuation of practical operation.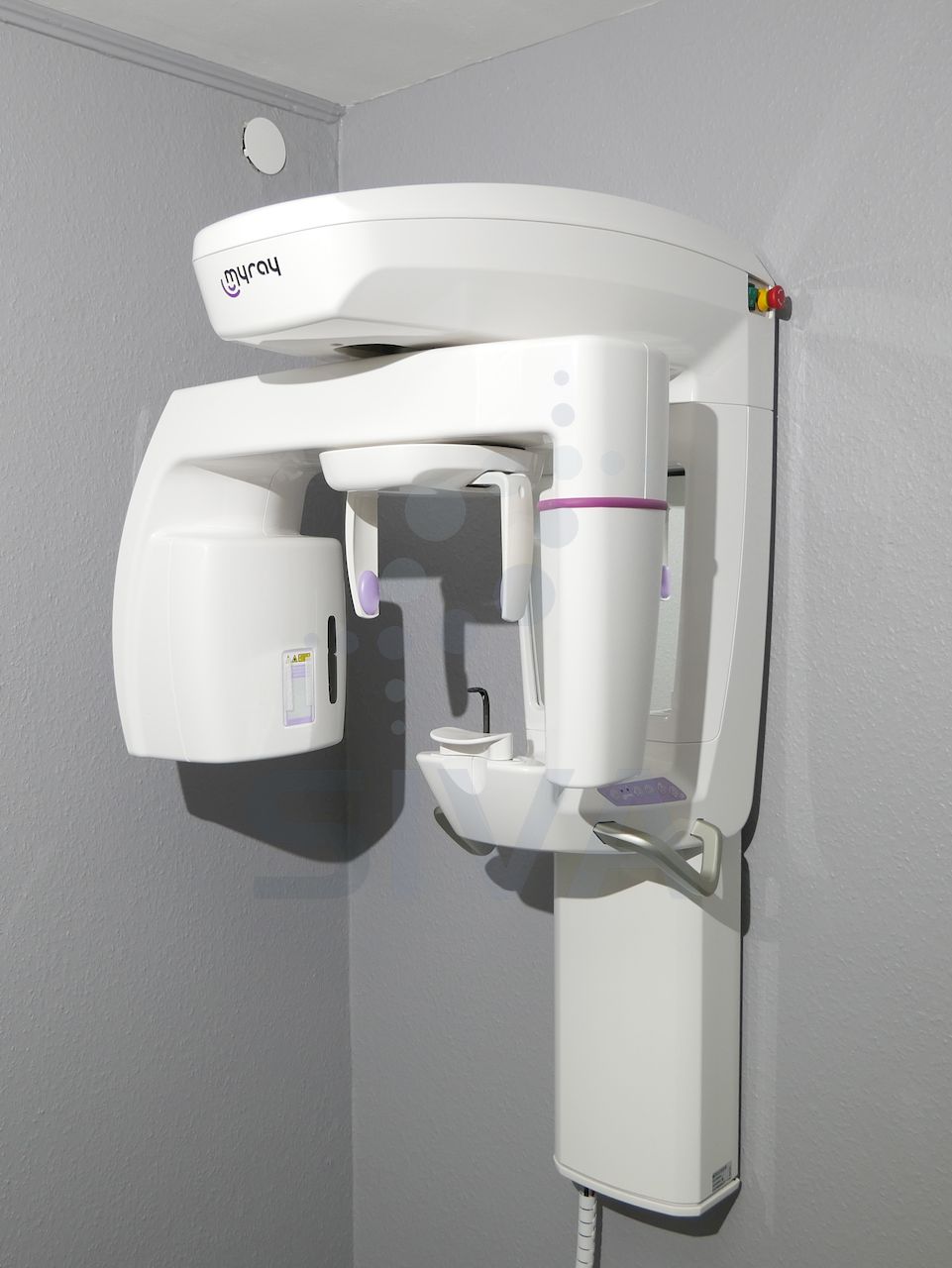 Features:
Complete or partial panoramic image, orthogonal panoramic image, QuickPAN, MultiPAN, dentition, frontal and lateral maxillary sinuses (right and left), temporomandibular joint (2 x lateral + 2 x frontal), open and closed mouth. Cephalometric radiograph: skull AP-PA, LL short/long, standard/quick; carpus
short wall column
3 light sights, autofocus (automatic adjustment of the dose to the patient)
MRI (Morphology Recognition Technology)
15 programmes
Quickpan for beam reduction
Multipan (several views possible from one exposure)
Integrated accessories compartment
Technical data:
Theoretical (maximum) resolution at patient level: 5 – 6.9 lp/mm ( 100-73 µm pixels)
Max. Max. image data size: 7.5 MB (single image)
Scanning time: PAN: 13.7 s (ORTHO); 12.2 s (STD); 6.8 s (QuickScan)
Voltage and frequency: 115 – 240 V single-phase 50 / 60 Hz
Maximum current consumption under working conditions: 20 A at 115 V; 12 A at 240 V
Minimum dimensions required for operation (L x D): 872 mm x 983 mm
Weight: 78 kg
Are you interested in the object? Then call us right away: +49 (0) 7275 9898780, or write to us using the contact form. Are you interested in payment by instalments or leasing? We will be happy to put you in contact with our partner banks and leasing companies.