Type: Agilista – 3200W
Manufacturer: Keyence Corporation, Japan
Date of purchase according to invoice: 18.05.2017
Operating time: 40,985 h
Printing time: 1,907 h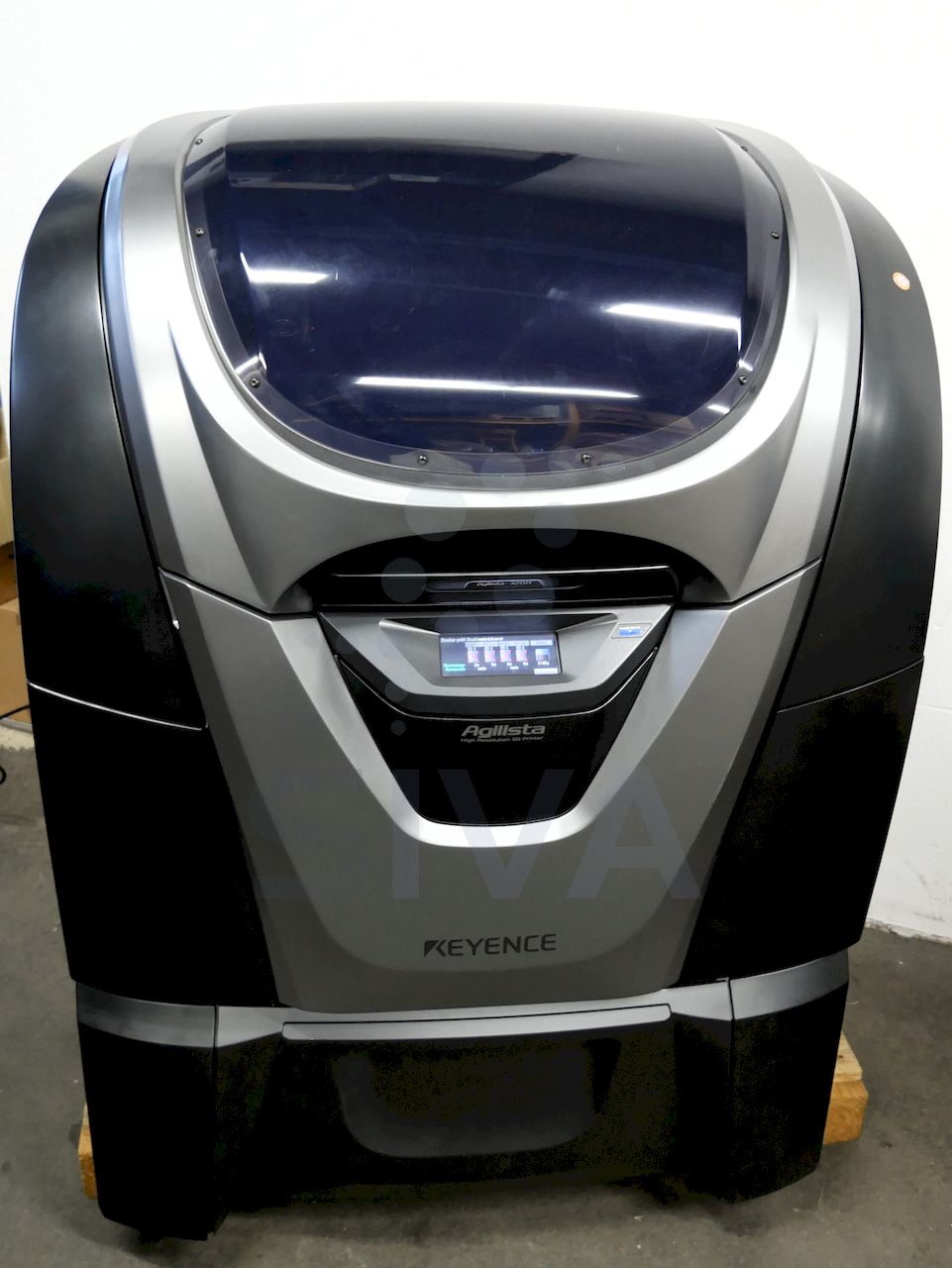 Technical data:
Printing material: AR-M2 (transparent printing material), AR-H1
(heat-resistant printing material),
AR-G1L (silicone rubber [low hardness]),
AR-G1H (silicone rubber [high hardness])
Support material: AR-S1 (water-soluble support material)
Installation space: 297 × 210 × 200 mm (A4 size × 200 mm)
Resolution: 635 × 400 dpi
Layer thickness: High resolution AR-M2: 15 µm, normal
resolution AR-M2: 20µm, AR-H1: 20µm, AR-G1L/H: 30µm
Interface: Ethernet 10BASE-T / 100BASE-TX
Operation: colour touch panel
Dimensions 95 x 70 x 136 cm
Weight 188 kg
Are you interested in the object? Then call us right away: +49 (0) 7275 9898780, or write to us using the contact form. Are you interested in payment by instalments or leasing? We will be happy to put you in contact with our partner banks and leasing companies.