Type: AIRFLOW Prophylaxis Master
Manufacturer: E.M.S. Electro Medical Systems S.A., Chemin de la Vuarpillière 31, 1260 Nyon, Switzerland
Date of manufacture: 20.01.2020
Subgingival and supragingival prophylaxis combination unit for prophylaxis and periodontal treatment.
Top condition, fully functional.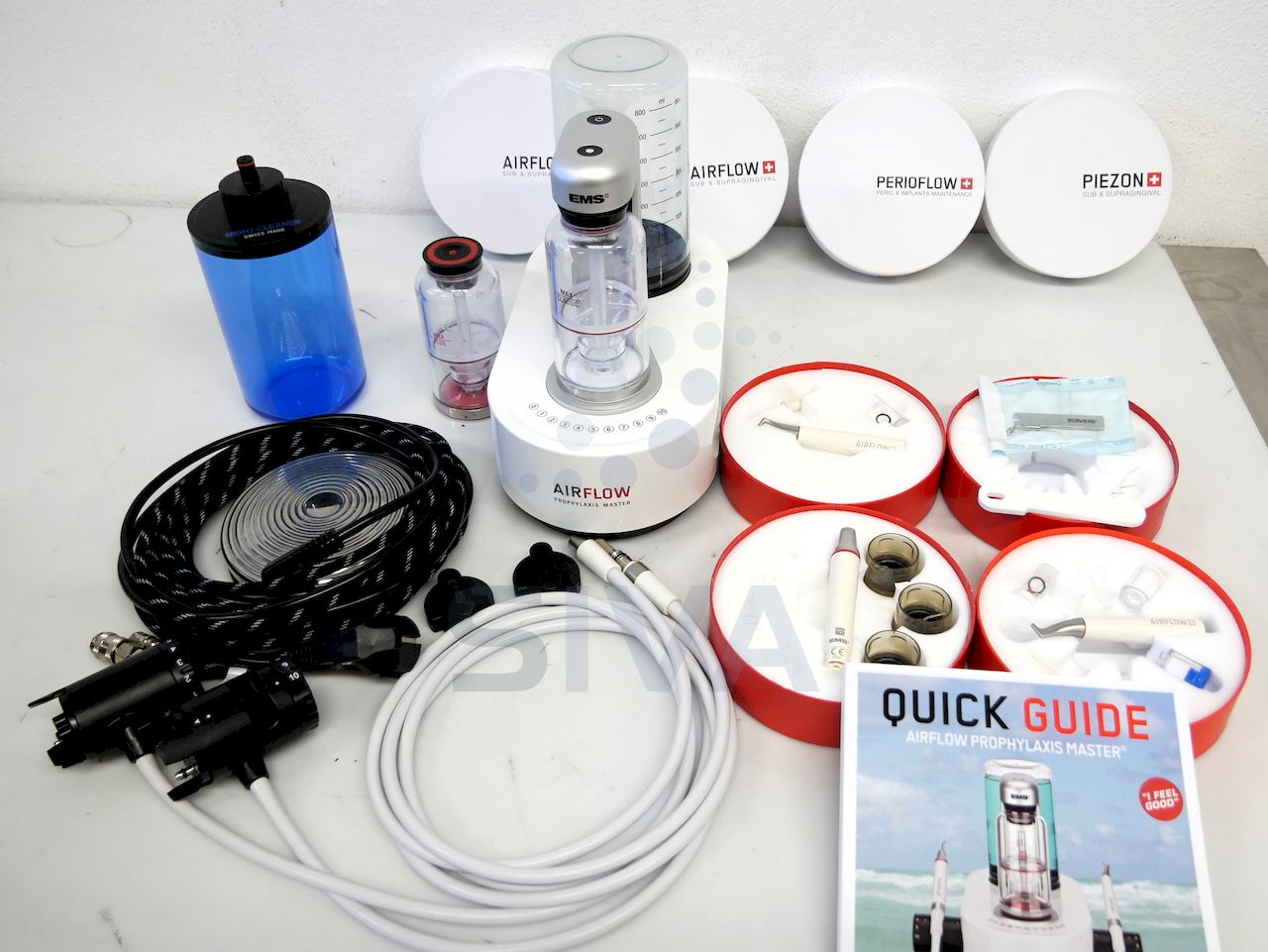 incl. accessories:
2 Air-Flow handpieces
1 Perio-Flow handpiece
1 Piezon LED handpiece
2 powder chambers for Aiflow Plus and Airflow Classic powder
2 bottles: PIEZON® and NIGHT CLEANER á 800 ml
Connection hoses for air and water
Foot switch cordless, with boost function
Technical data:
Dimensions: 26 x 29 x 25 cm (LBH)
Weight: 5 kg
Resources required:
Electricity (100-240 V AC, max. 700 W)
Water (2-5 bar)
Compressed air (4.5-7 bar)
Are you interested in the object? Then call us right away: +49 (0) 7275 9898780, or write to us using the contact form. Are you interested in payment by instalments or leasing? We will be happy to put you in contact with our partner banks and leasing companies.