01 Dental treatment unit Ritter R400
Type: R400
Manufacturer: Ritter Concept GmbH, Biberach, Germany
Year of manufacture: 01/2019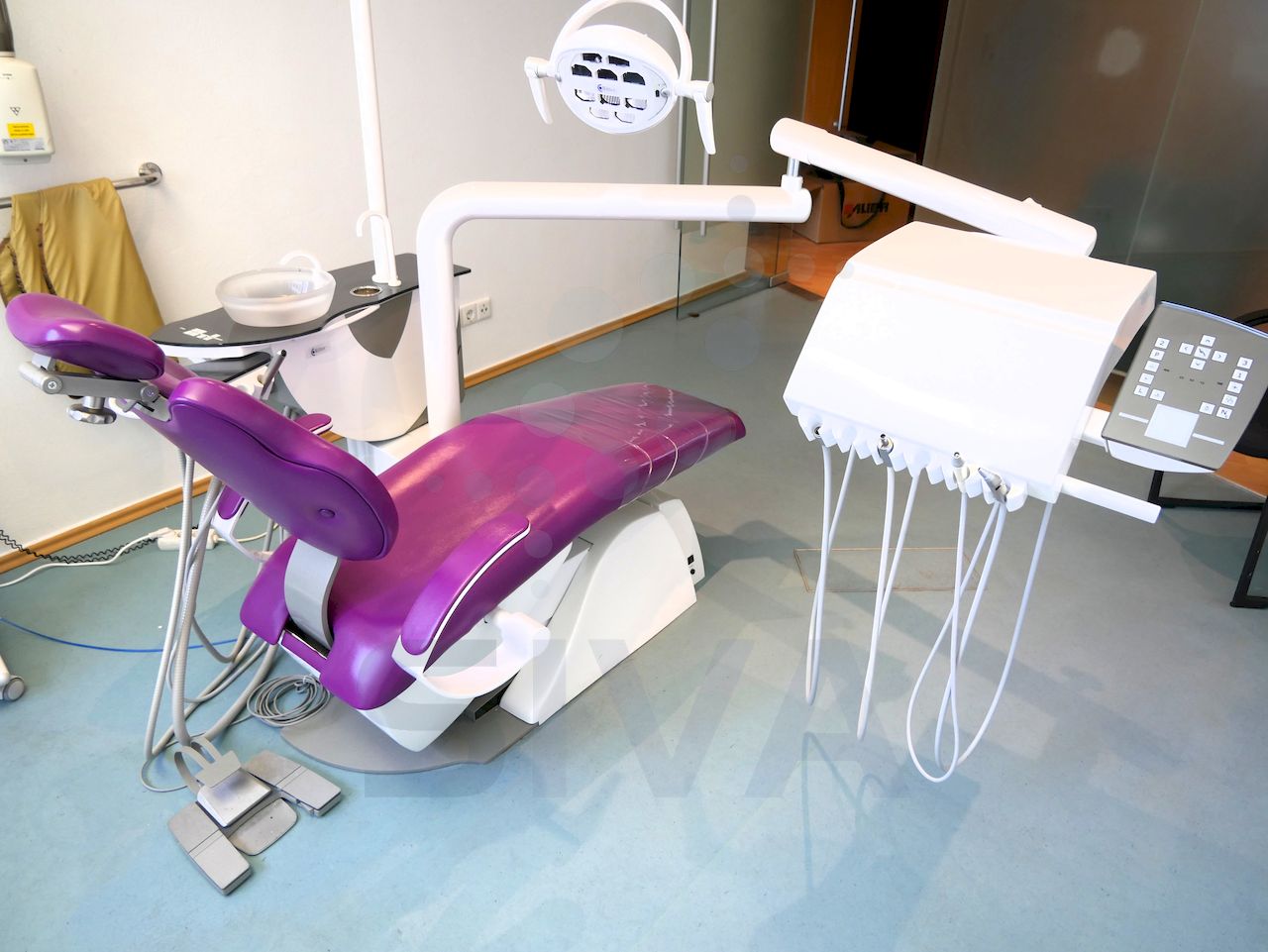 chair-mounted unit with optical radio foot control for chair and instrument control
synchronised patient couch with fixed left armrest and double-jointed headrest
dentist's element with X-ray viewer
1x turbine connection, 1x motor, 1x 3F syringe
ZEG Ritter Kolibri S LED
pneumatic selective tray with large and small suction hose and 3F syringe, – milk glass cuspidor, removable and thermodisinfectable
Water unit with cuspidor valve and Aqua Bottle System (ABS)
LED treatment light Ritter SunLite with sensor
Special equipment:
Right armrest can be folded forwards
External device connection, 230 V, water, air
Defects:
3F-syringes: (plastic caps of the buttons are missing)
Operating light occasionally lowers
02 SOLD! 2x Ultrasonic scaler Dentsply Sirona Cavitron 300
Type: Cavitron 300
Manufacturer: Dentsply Sirona, USA
Year of manufacture: 01/2021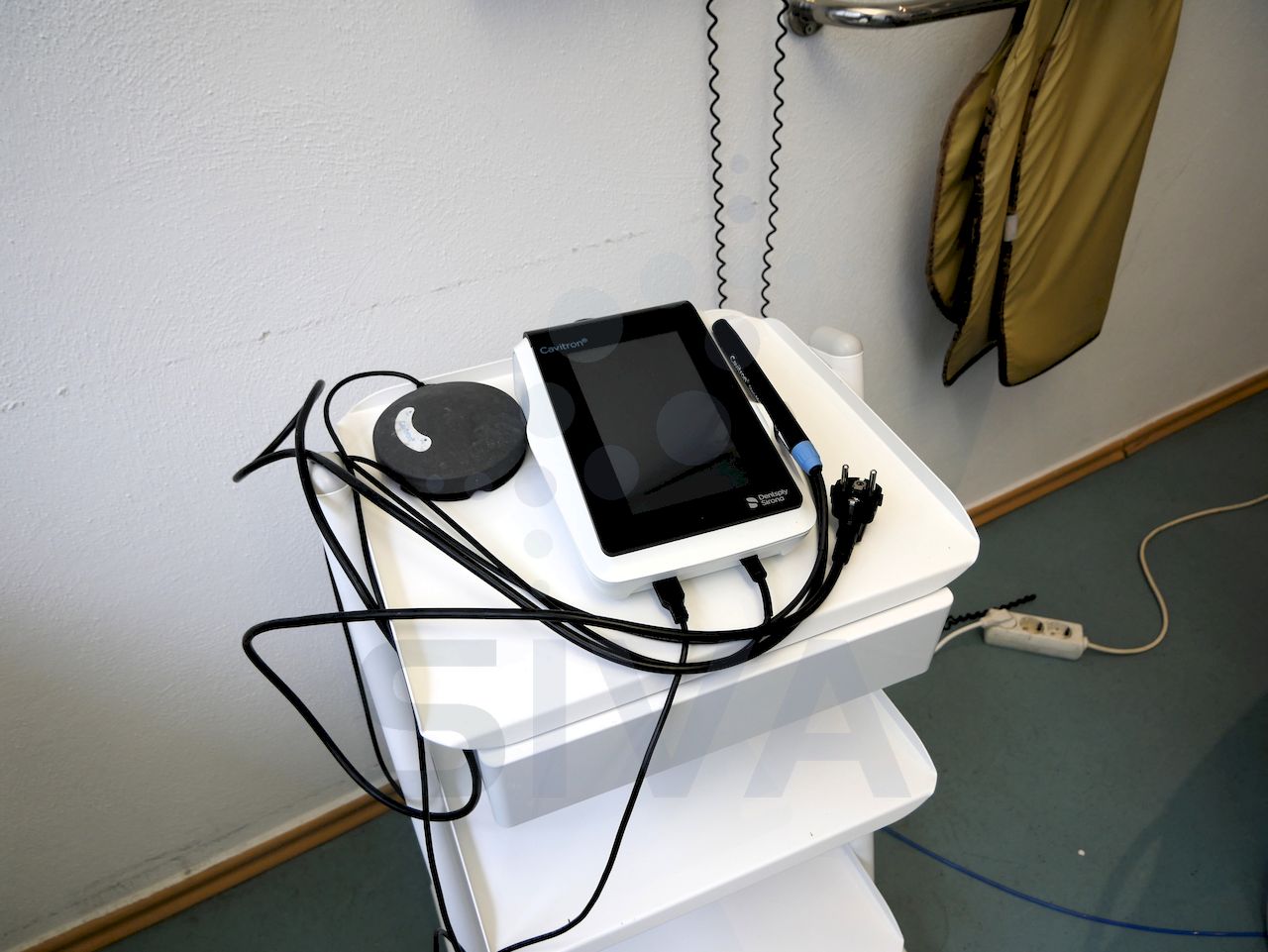 Ultrasonic system for tartar removal
Features:
suitable for supra- and subgingival tooth cleaning
Tap-On technology enables activation of the Scalersper cordless 360° wireless
foot switch
"Blue Zone" setting for gentle work in the reduced power range
Tower Boost" function for temporary power increase
removable, autoclavable handpiece for safe protection against cross-contamination
Optional working with rinsing solutions in the Dual-Select dispenser system
Rinsing mode for pocket cleaning without ultrasound
Touch display
Integrated memory function
Lightweight handpiece with 360° rotatable handpiece tip
Patented SPS technology to stabilise the power in all power settings
highest possible patient comfort due to magnetostrictive oscillations
with device cleaning function
Technical data:
Frequency: 30 kHz, compatible with 30 kHz Cavitron inserts.
Dimensions: 17.5 x 27.2 x 9.4 cm (LWD)
Weight: 2 kg
Are you interested in the object? Then call us right away: +49 (0) 7275 9898780, or write to us using the contact form. Are you interested in payment by instalments or leasing? We will be happy to put you in contact with our partner banks and leasing companies.